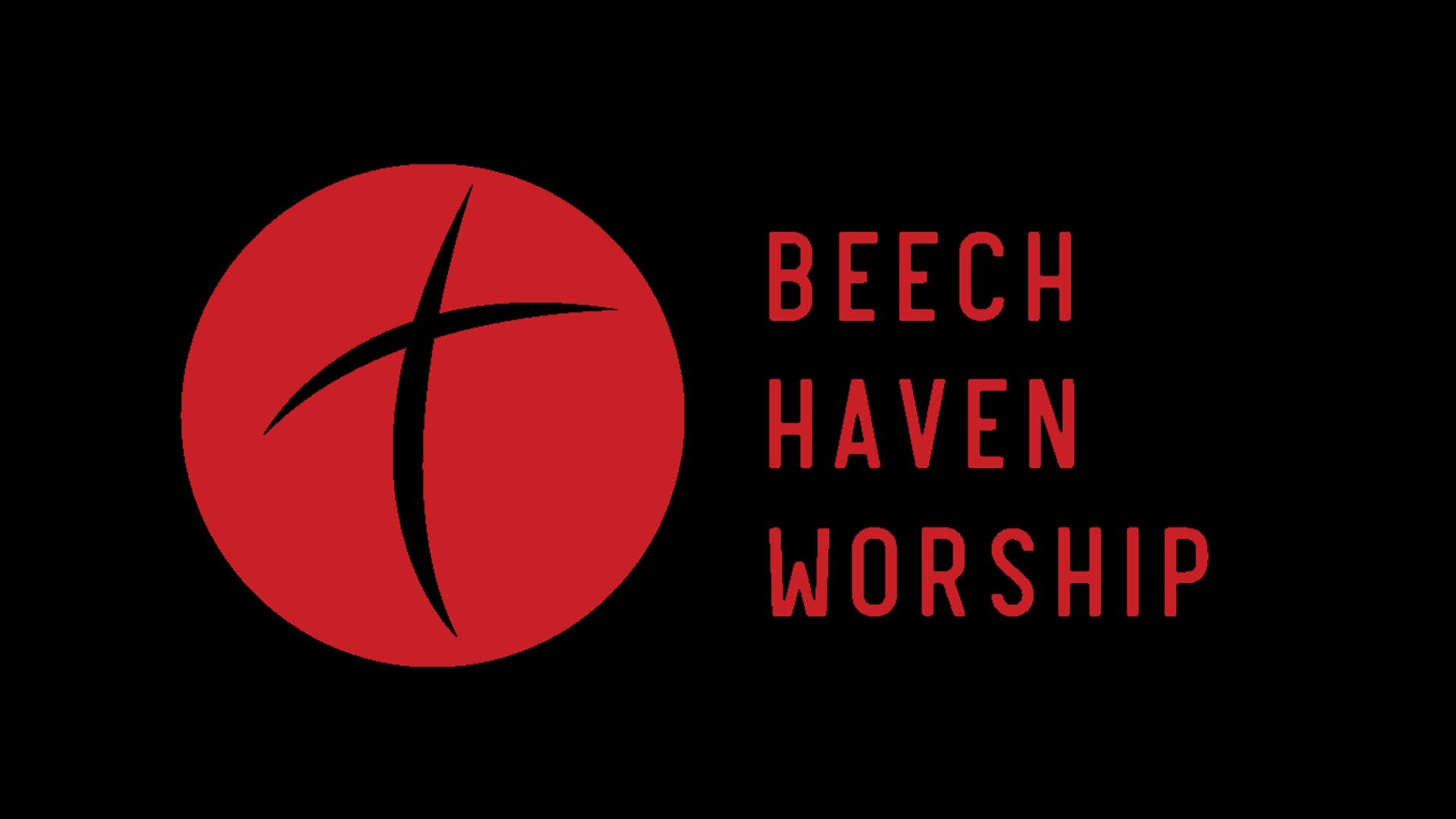 Corporate worship, which includes singing, is an important function in the body of Christ. Throughout Scripture we see God's people singing to God and about God to one another. In Colossians 3 and Ephesians 5, Paul tells the church to sing to God with gratitude and speak to one another in psalms, hymns, and spiritual songs. Singing is good for the soul and is a testimony about the God we serve. We spread seeds of the gospel on the breath of our worship.
What should I expect?
If you're new to church, we design the music portion of our service to be engaging for you and those around you. As such, we project the words of the songs that we're singing on screens at the front of the Worship Center for you to sing along to. And while we know that everyone is not a "singer", everyone can sing! That's why we make sure that you can hear the instruments and vocal team in order to sing along.
If you've been around church for a long time, you'll be very familiar with most of the songs that we sing. The repertoire spans across multiple styles, including current worship songs and contemporary Christian music.
How can I get involved?
The Worship Choir is one of the easiest ways that you can get involved in the music ministry at Beech Haven. The choir is made up of individuals who not only love to sing, but also have a heart to see people connect to Jesus Christ through music. The primary function of this group is to lead in worship on Sunday mornings through the singing of corporate worship. You can join anytime (no auditions required) and no singing experience is required. Rehearsals are held on Wednesday evenings from 7:15-8:30pm in the Music Suite.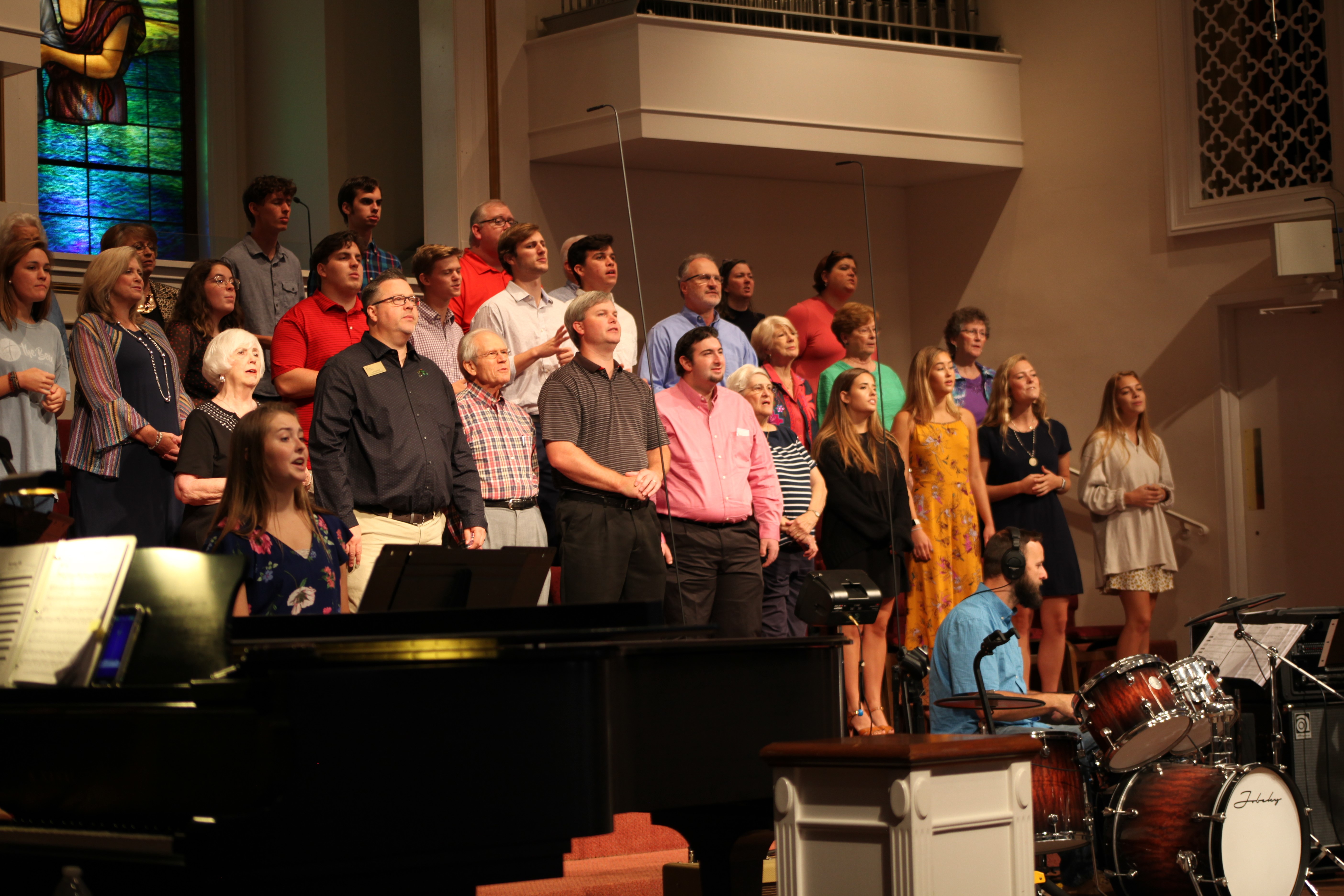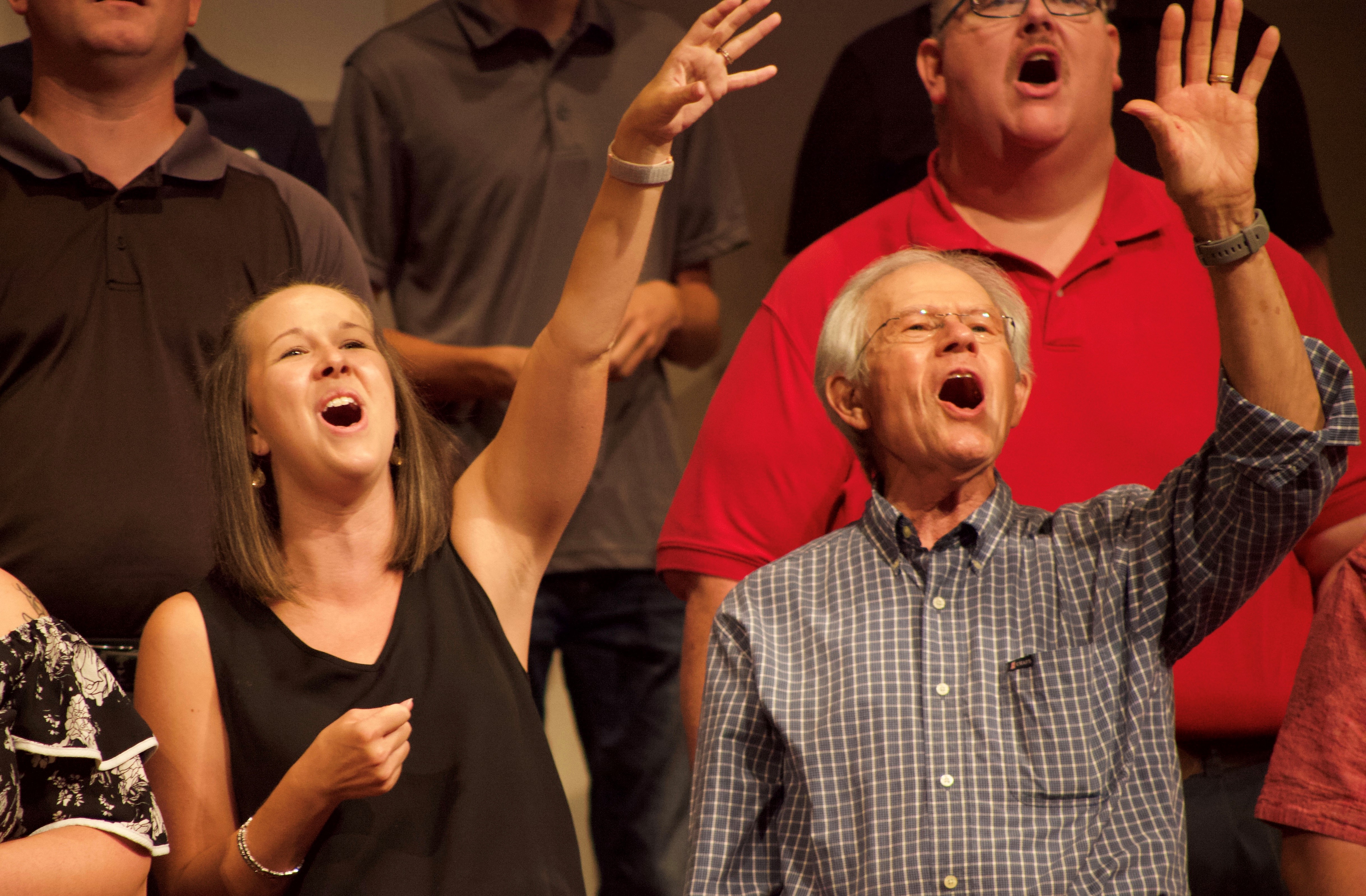 If you play an instrument, the Worship Band may be for you. This group of musicians is comprised of adults and students who radically love Christ with all their hearts. The band is comprised of instruments ranging from drums, guitars & piano to orchestral instruments such as the Saxophone, French horn and Flute. We are always looking for men and women who are skilled musicians and love to lead worship. An audition is required to serve in this area.
Lastly, your skill set may be behind the scenes. Every week we have volunteers who provide technical support in the area of audio, lights and other media elements. We always need more individuals to step-in and help in this area. If you are passionate about assisting "behind the scenes" and are willing to learn, then you're exactly who we're looking for!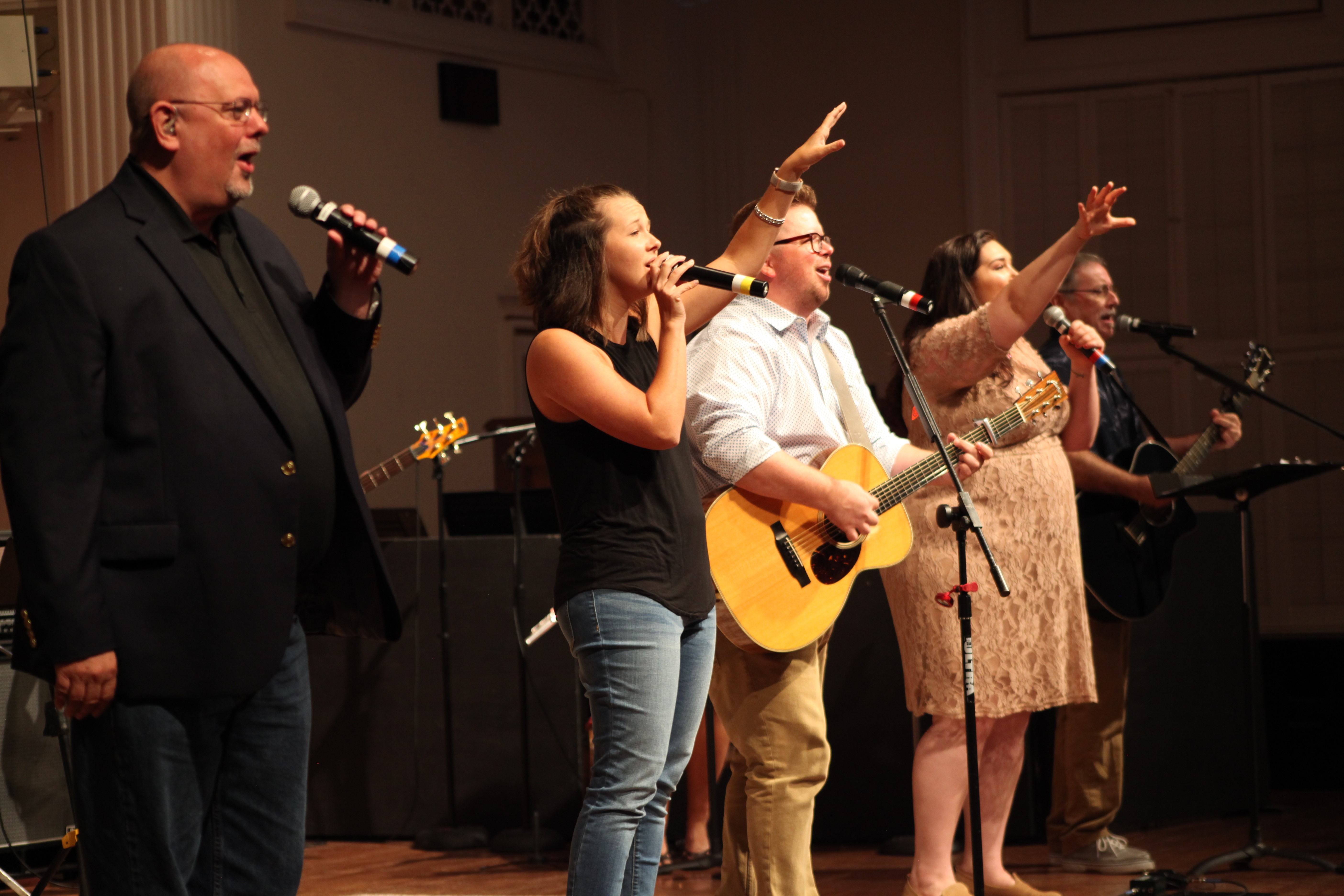 What about my kids?
We believe strongly as a church in families worshipping together. That's why our children participate in corporate worship with us before being dismissed to Children's Church. However, our Worship Ministry has some incredible opportunities for your teenagers and children to learn and participate in worship with their peers.
Each Wednesday at 6 pm, children ages 3 through 5th grade will experience singing, movement, playing instruments, drama, and visual art as we strive to develop the creative ability in every child. Our children will have opportunities to lead in worship and in special productions throughout the year so that we can celebrate what God is doing in their lives. This happens in the Children's Worship Room and lasts for approximately 1 hour.
Our preteen ministry has their own worship ensemble called, "Youth 1 Voice." They rehearse every Sunday night at 4:30 pm the Adult Music Suite. This group is led by an incredible team of volunteers who teach worship songs for the group to lead on special occasions throughout the year.
Finally, if you're 14 years and older, you have the opportunity to sing with our Adult Choir who leads our congregation every Sunday morning. As soon as Student Ministry activities conclude, on Wednesday night, rehearsal takes place in the Adult Music Suite and lasts approximately an hour and fifteen minutes.