Beech Haven Kids
Infant - 5th Grade

Beech Haven Kids
Our PreSchool & Kids Ministry partners with parents to guide children to an understanding of who God is and encouraging them to respond to Him. Every Sunday morning we offer a variety of worship and teaching environments for kiddos of ALL ages.
Infants / Pre-K
Our goal is simple: We come along side parents to help fuel faith in the next generation. We believe your child's experience should always be safe and FUN! We use games, songs and much more to bring God's Word to life for your child. Our goal is to make their time at church their favorite time of the week.
K - 5th Grade
Every Sunday at 10:10AM we offer Beech Kid's Small Groups for Kindergarten – 5th grade. We currently use The Gospel Project as our Beech Kid's Small Group curriculum. The Gospel Project is an age appropriate, chronological study of the Bible from beginning to end with a "Christ Connection" included in every lesson.
Each week lessons are taught using a variety of mediums, which include games, object lessons, crafts, music & videos.
Kids Worship
All of our Beech Kids who are Kindergarten-5th Grade experience Worship on their level. Kids have a blast with our songs, games, and more while learning about God, faith, and the Bible. We prioritize Biblical truths while ensuring every child has the time of their life.
I'm new! What do I need to know?
Safe & Secure
Your child's safety is a priority. When you arrive, a friendly volunteer will be ready to help you check your children in. We use a state of the art check-in system, video cameras, and security checkpoints throughout the building.
All staff and volunteers are required to undergo a strict screening process which includes training by Ministry Safe and a background check.
Get in touch with us for more information.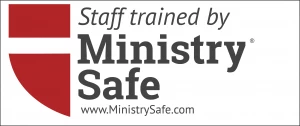 Come Early
Sundays can be stressful – we know! That's why we suggest coming a little early so that we can help you with the check-in process. But don't worry if you're late – we've all been there.
Special Requirements
Does your child require special attention? Including but not limited to:
Food allergies
Learning disabilities or limitations
Circumstances at home
Let us know! We'd love to connect to see how we can serve your children best.